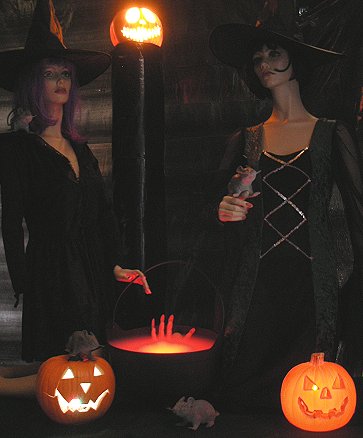 Haunted House Party 2006
Halloween Home Page
Our e-mail Ghost@HalloweenPartyZone.com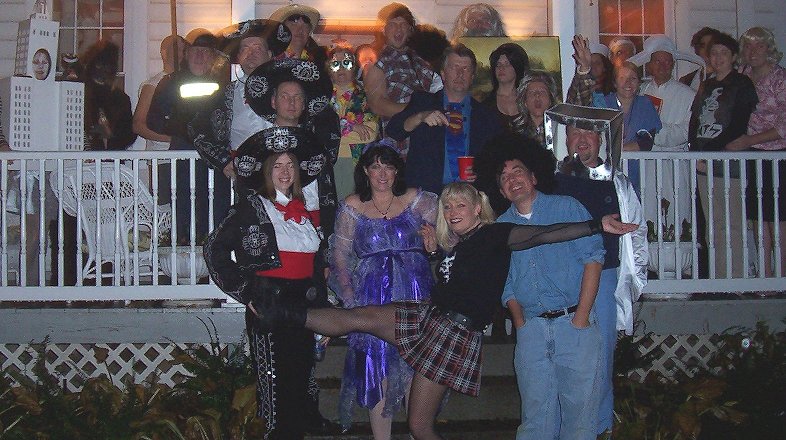 The Thank You's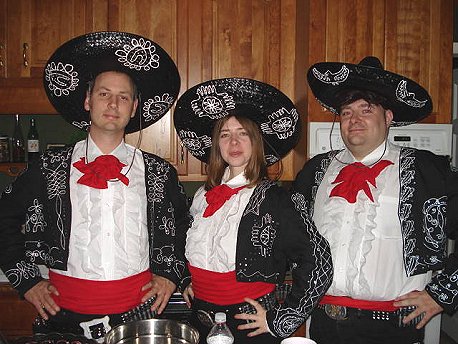 The biggest thanks this year goes to Frankie (mi amigo on the right) for helping
set up the most days, even on days when no-one else came plus more stuff to numerous to mention!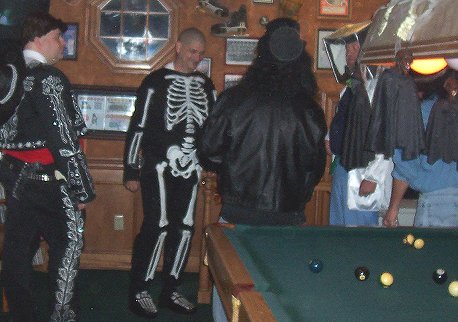 Super special thanks to Ron (middle skeleton guy) for helping with set up,
for bringing all of the witches & worked the night of the party!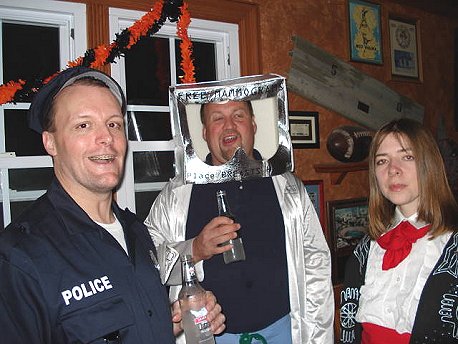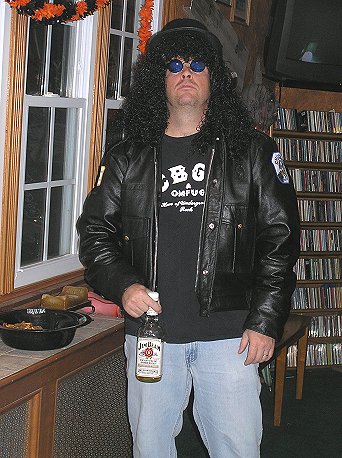 Big thanks to (Mammogram) Bill for all the help setting up the Zombies & Doug (GNR - Slash) once again for
the literally last minute video hook up & infamous beer run!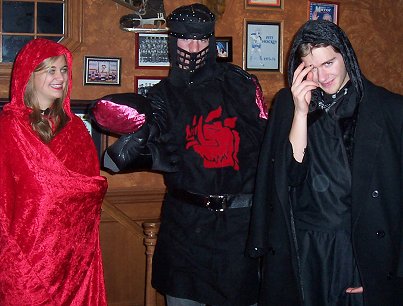 another thank you to Emily, Jared & Mike for all the help scaring you
& Emily & Mike for setting up.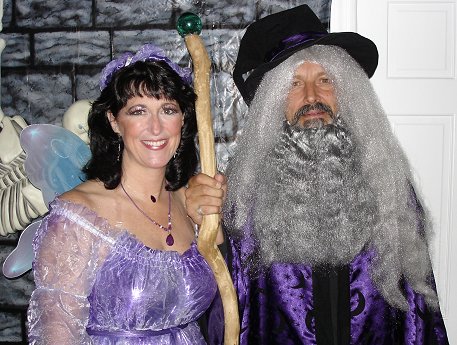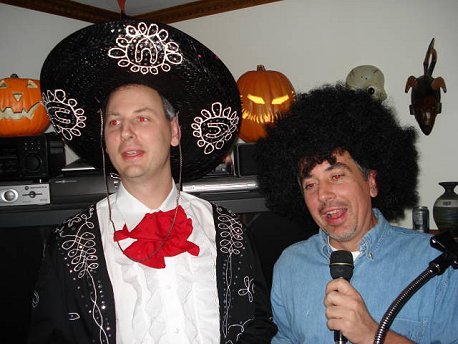 last but not least - Tammy & Steve once again for helping with last minute setup stuff &
Joey (mi amigo) for the video camera & bringing up the foos table!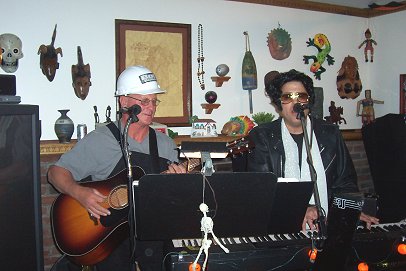 And yet another thanks to the Band - John & Tim! THEY ROCKED!
Click here for more on them Tim&John
Tammy, Joan, Kevin & Megan, Renee & Pat, & Lauren- Thank you for taking & sending your pictures & video!
2006 Awards
Best Costume - Academy Award (as voted by the Academy)
Kong & the Empire State Building - the building lights up!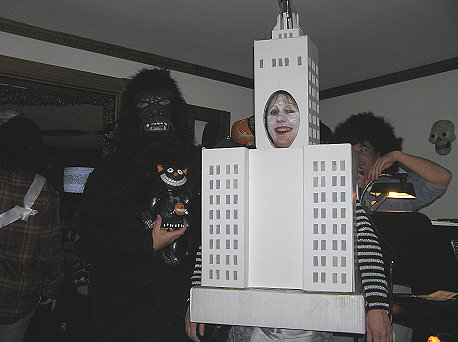 Best Costume - People's Choice Award (you guys voted for them)
Leonard & Mona - She's trying not to smile!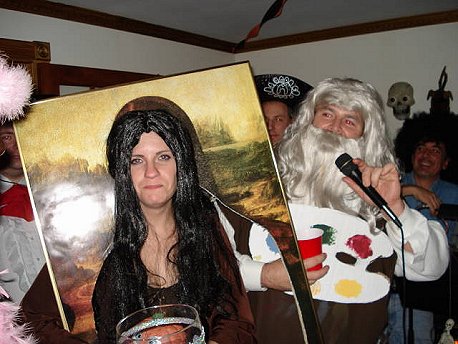 Someone voted for them as "Moses & Cher"
Funniest Costume - Peoples Choice Award (you guys voted for him)
Flavor Flav - William Jonathan Drayton Jr. is so proud.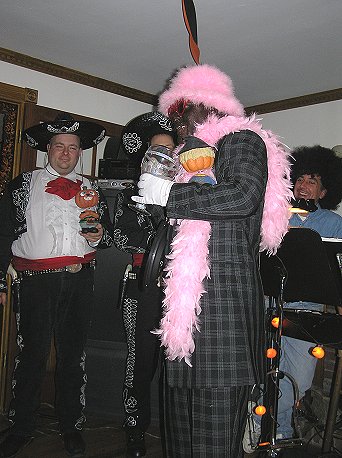 also voted for as "Flavor of Love"
Great costumes that received the most sought after
JIHMA (Johnny's Internet Honorable Mention Award)
(Pronounced Jeema)
We had an incredible crop of costumes once again this year.
The problem with costumes this year was that they were so good that everyone thought they were store bought!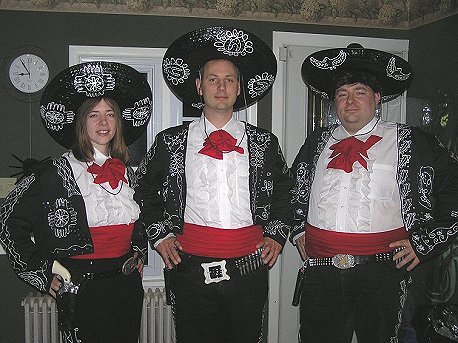 The Three Amigos
This is now my all-time favorite costume surpassing the Drew Carey - Mimi costume from 2001
All homemade by Frankie - the hats are individually stitched with each persons logo - unbelievable!
They even know the dance (click the video below)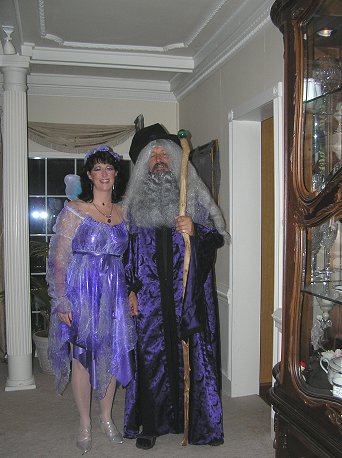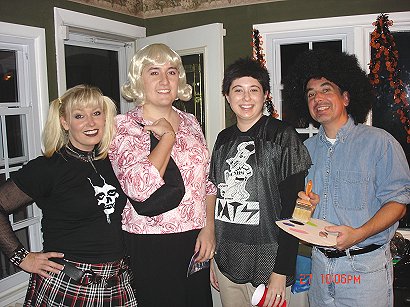 Fairy Princess & Gandalf (left) incredible home-made costumes - I thought Steve was a prop once!
Kim & Johnny (center of right picture) they came as us, complete with vacation pictures
+ Wesley even shaved his legs! How could they not get a JIHMA?
----------------
Online Poll Results

Did Johnny scare you coming in last year?
7: I wet my pants a tiny bit
6: No
4: A little maybe
2: Yes
1: I ain't scared of no ghosts
Has any thing good ever happened from drinking Kim's French 75 punch?
9: I didn't know there was punch
8: I can't remember anything after the second drink
4: Yes
2: No
This year, did you make your own or are you storebought?
11: 100 percent home made
7: Store bought with a little personal touch
2: 100 percent store bought
Is the voting fixed?
9: Who Cares
5: Yes
3: No
3: I only voted 4 times
Should we try a Halloween Theme Party like come as your favorite Rockstar or Cartoon Character?
13: Could be Cool
6: I dunno
5: No that Would Suck
----------------
Pictures & Video
lots more will be coming soon!

This years YouTube Video
This years costumes and my guess as to what they are: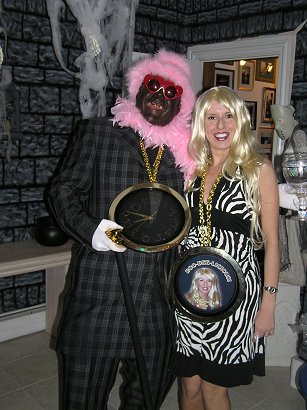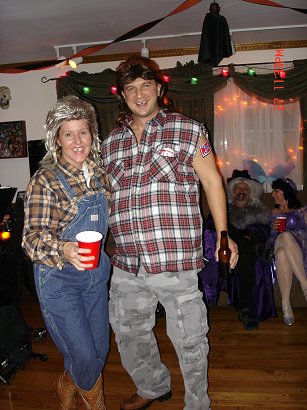 Flavor Flav & Dee Dee Licious Country Bumkin Hillbillies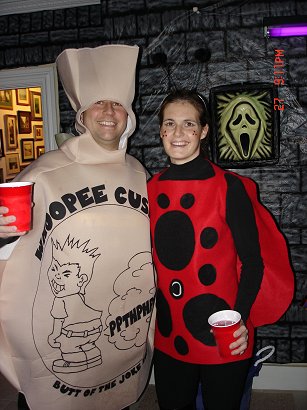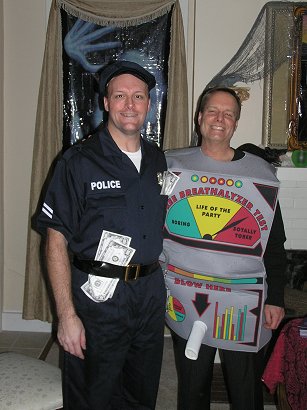 Whoopee Cushion & Lady Bug Mummy & Tall Guy? Corrupt Cop & Breathalyzer Test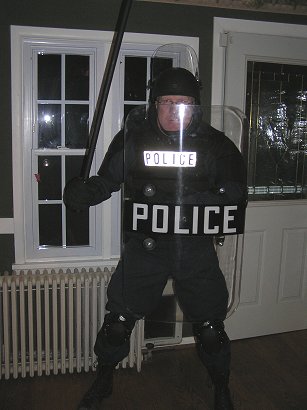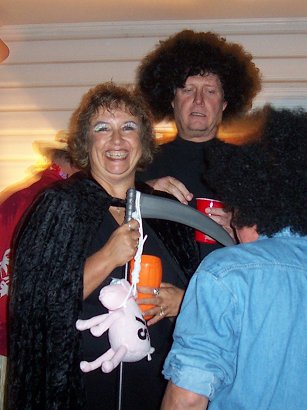 Riot Police Sleep Death? & I don't have a clue??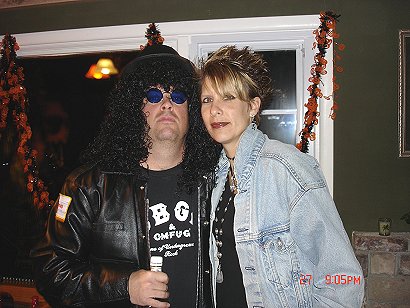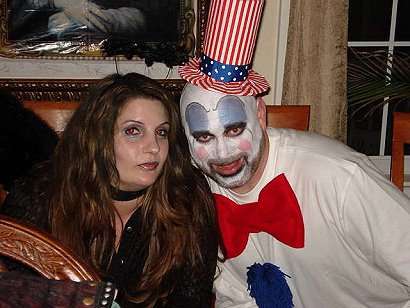 Slash & Punk Rocker? Witch & Scary Clown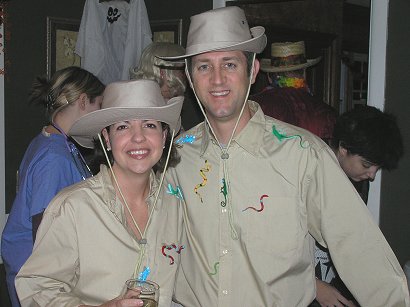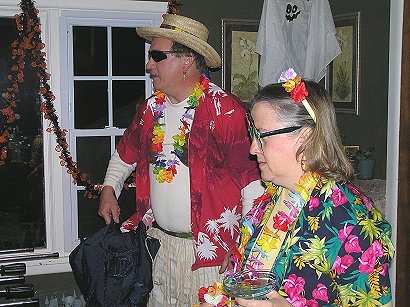 Outback Safari People Parrot heads?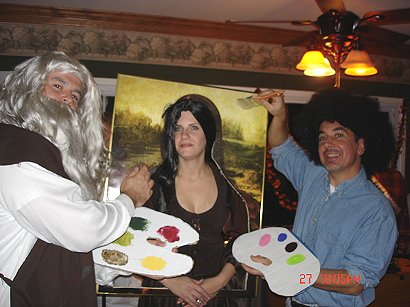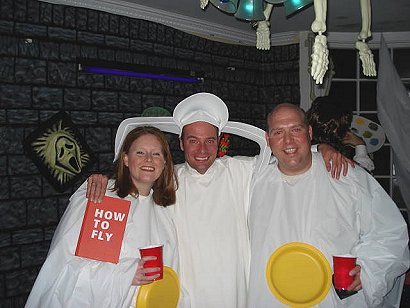 Da Vinci, Mona Lisa & Bob Ross Devilled egg, Flying Nun & Devilled egg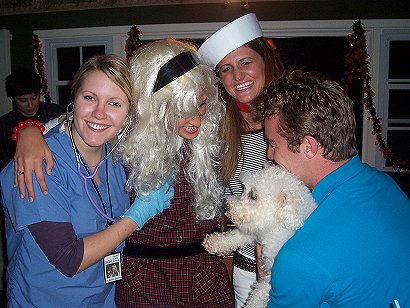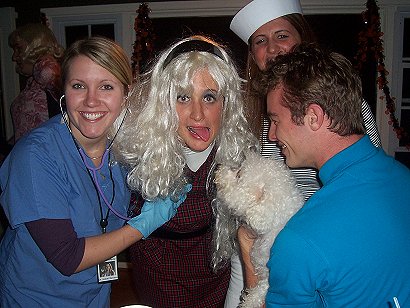 Doctor, Crazy person???, Sailor, Preppy guy???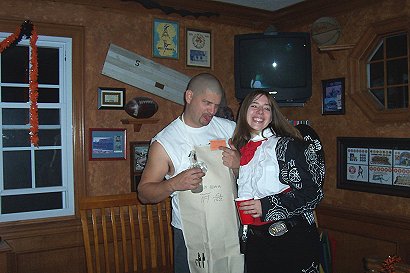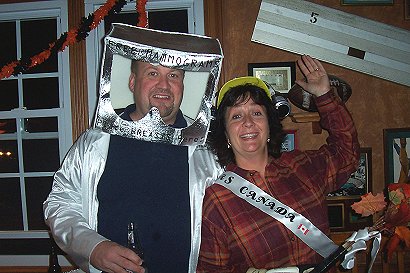 Chinese Checkout person??? & an Amigo Mammogram machine & Mrs. Canda

Michael Jordans Wife???? & Michael Jordan
OK I'm giving up on trying to figure out the rest
How to make the wife happy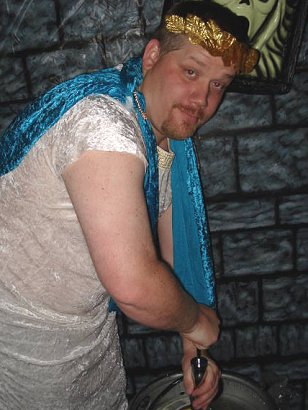 make beer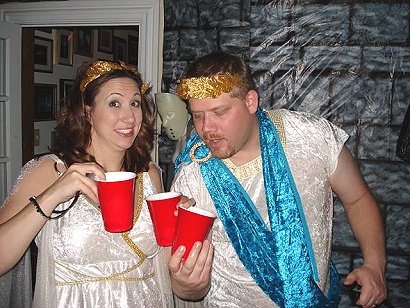 give wife three cups of beer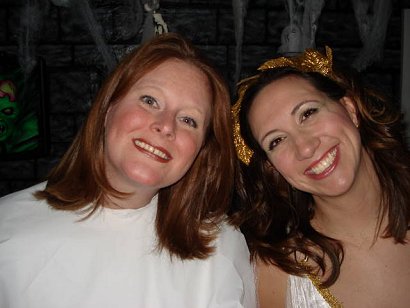 happy wife!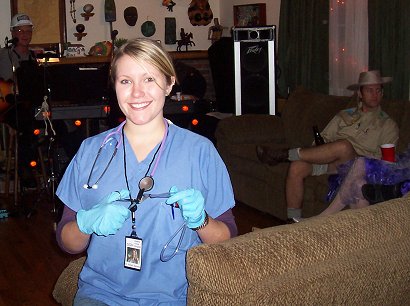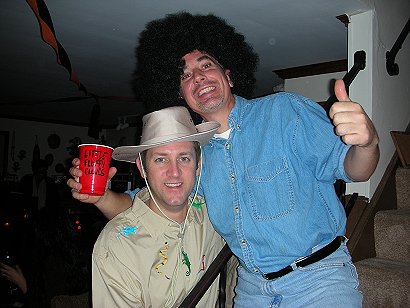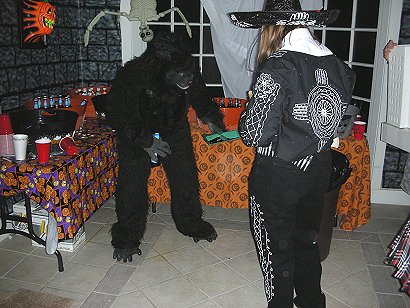 proof that apes use tools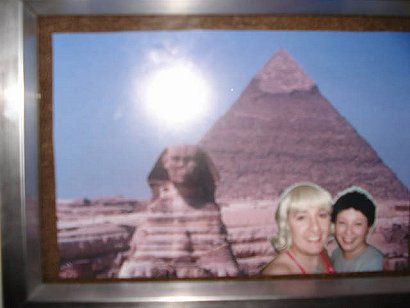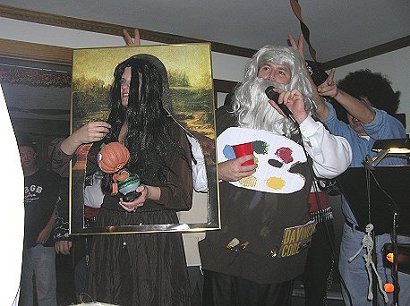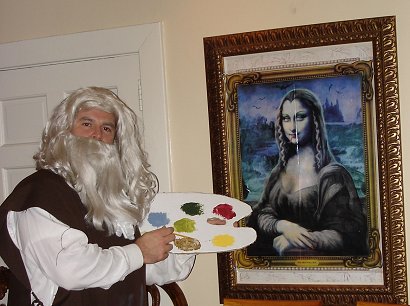 defacing art - that's horrible! Mona the next morning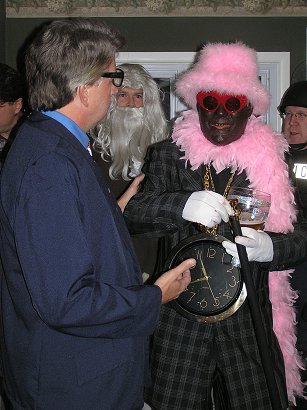 Mini Videos (click on picture)
I think we scared a few people on the way in!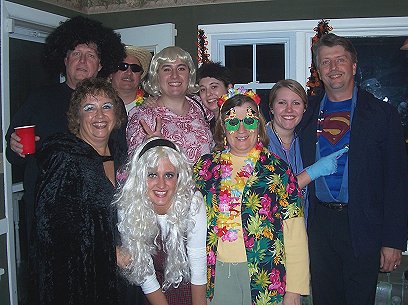 A nice family photo for above the mantle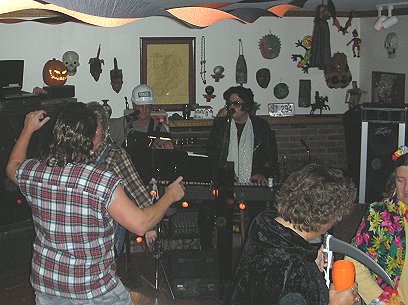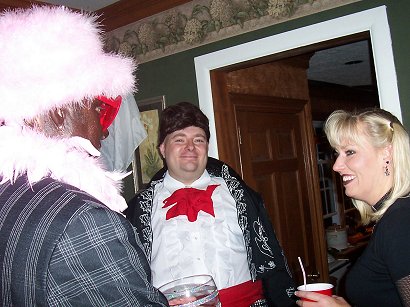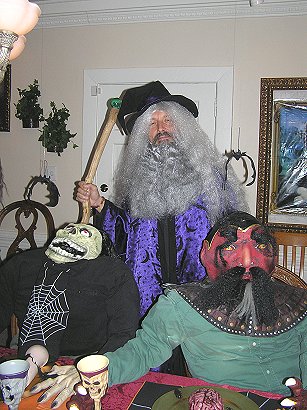 which one is real?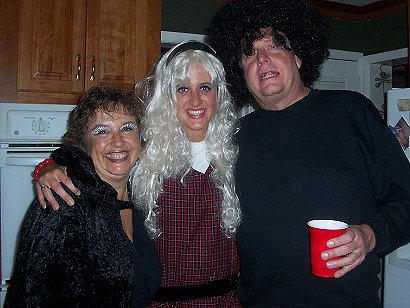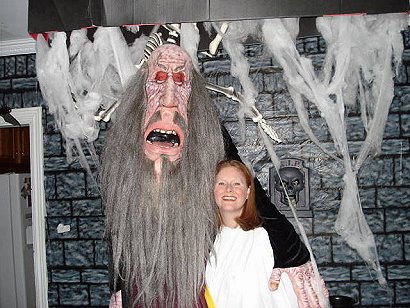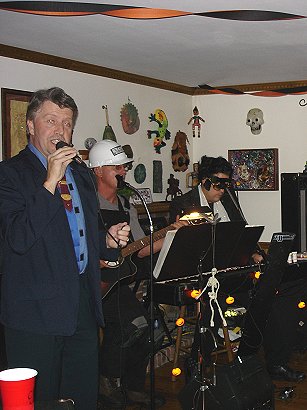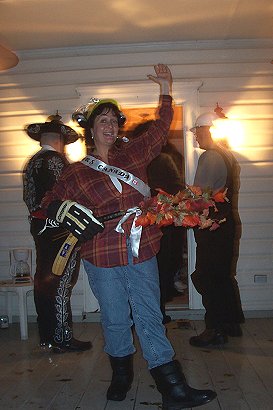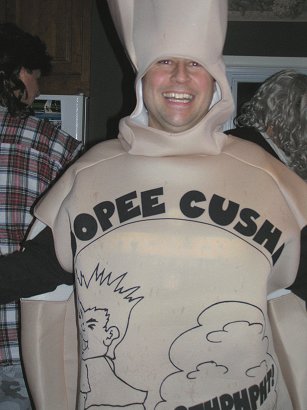 I don't wanna know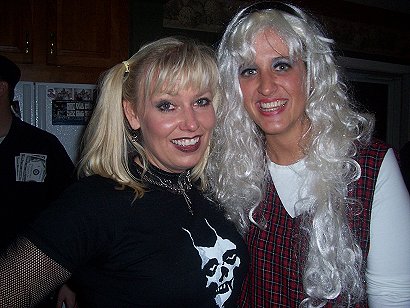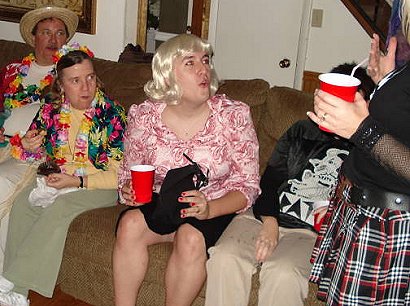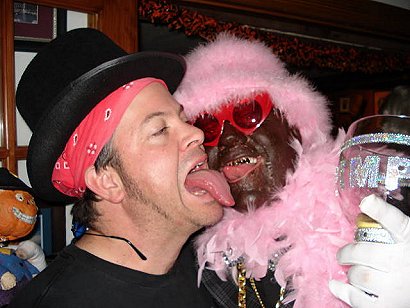 don't ask, please don't tell!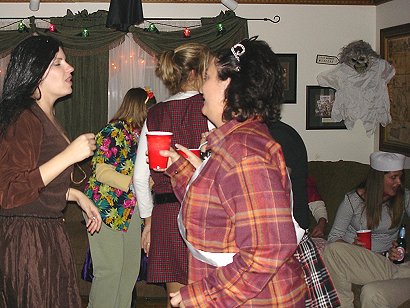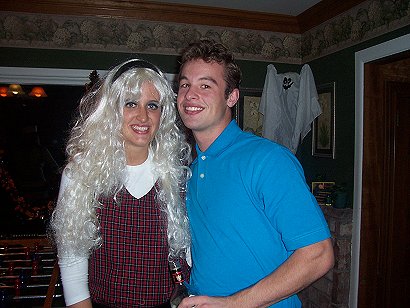 Oh, Canada...


Mrs. Canada Drinks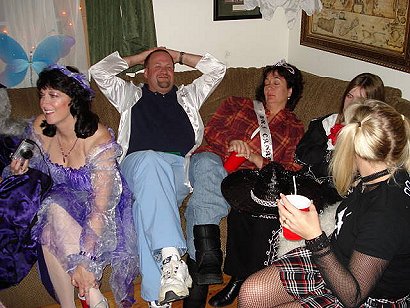 Mrs. Canada passes out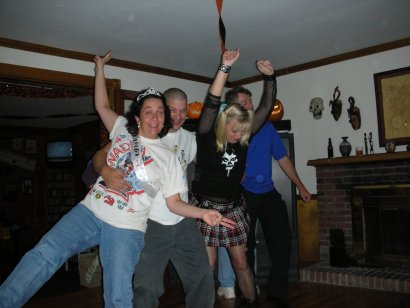 Mrs. Canada is back partying at 5am with half her clothes off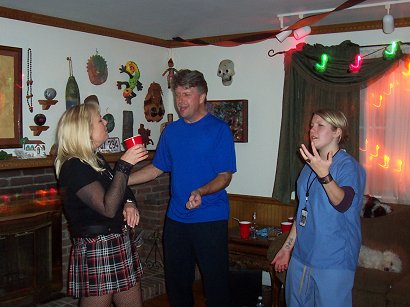 sometime around 6am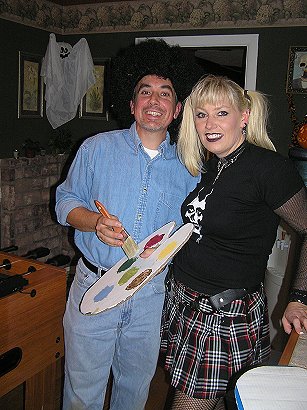 Hope yins guys all had fun n'at!