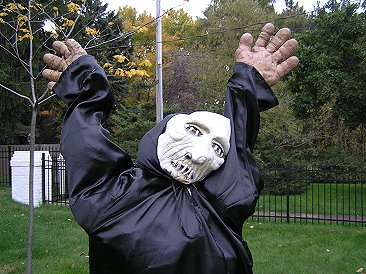 Haunted House Party 2005
Halloween Home Page
Please send your pictures to Ghost@HalloweenPartyZone.com or mail them to our house.
We will have lots more pictures (as soon as you guys send them!)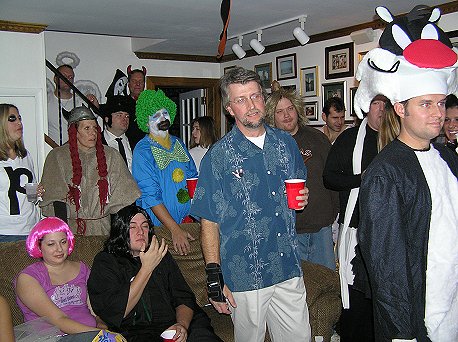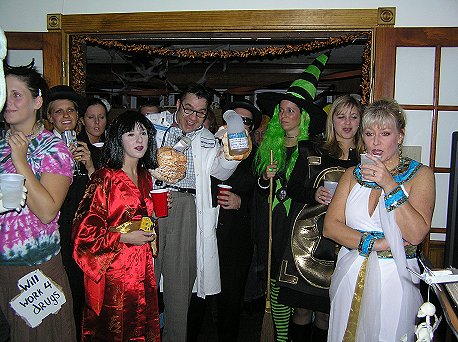 Let's start with the thank you's first!
The biggest thanks goes to brother in-law Bill who we do not have a picture of because even
though he helped out many days in numerous ways he still could not make the party.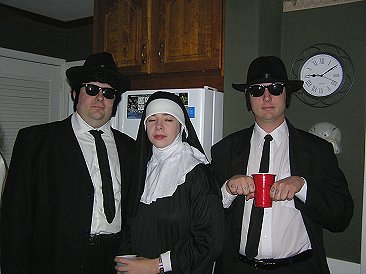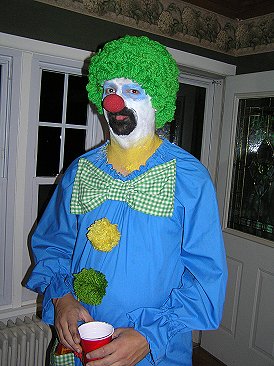 second thanks to Elwood (right person on upper left picture) & da Clown for all
the help with materials, ideas & setting up.
another thank you to Mike (electrocution guy), Ian (the zombie who scared every one),
Jarod (the Doorbell Ape) & Jarod's girlfriend (who creepily followed everyone in) for all the help scaring you out front.
You can view their great work in the mini videos below.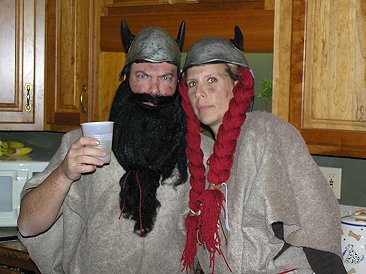 Big thanks to Ivan the Horrible for helping (like he does every year) with last second setup and the
infamous last minute beer run.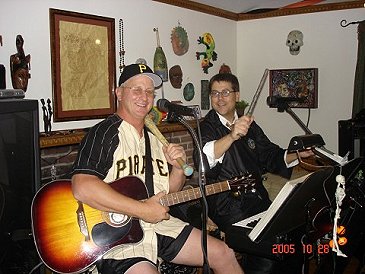 And yet another thanks to the Band - John & Tim! THEY ROCKED!
Click here for more on them Tim&John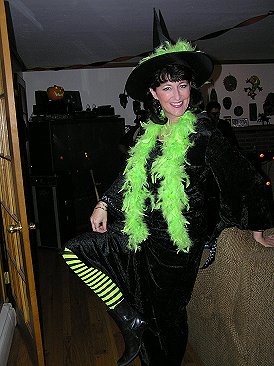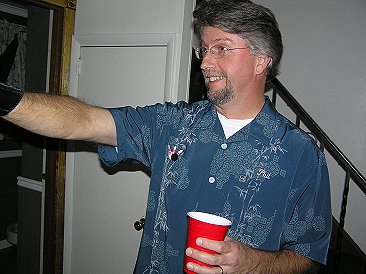 Witch (Tammy) - Huge-Huge thanks for taking all of the great pictures and expediting there journey to me
& (Bowler Guy) Phil for extra ice & a fog machine!
Pat & Renee - Thank you for your pictures!
2005 Awards
Best Costume - Academy Award (as voted by the Academy)
(no we are not telling you who the Academy is Michelle)
The Proctologist (Dr. Seymore Butts) with nice sized hands for a Proctologist.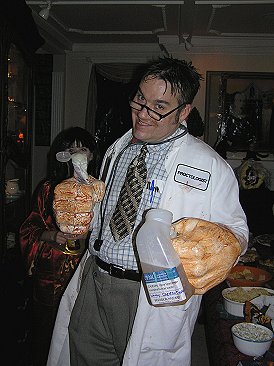 Best Costume - People's Choice Award (you guys voted for her)
Carrie - Her husband still can't look at her.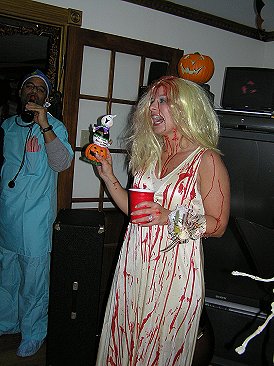 Funniest Costume - Peoples Choice Award (you guys voted for them)
Plug & Socket - Rumor has it the plug works and I will have another niece/nephew zombie soon.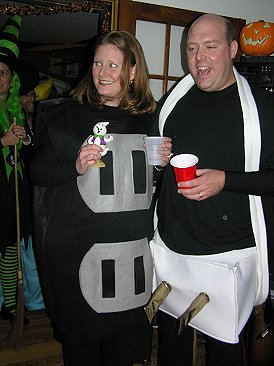 Great costumes that received the most sought after
JIHMA (Johnny's Internet Honorable Mention Award)
(Pronounced Jeema)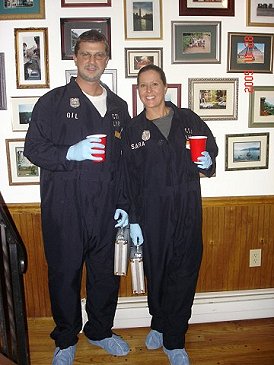 Finishing second in two separate votes CSI (I think Greg even dyed his hair & goatee)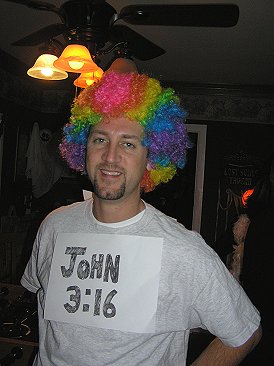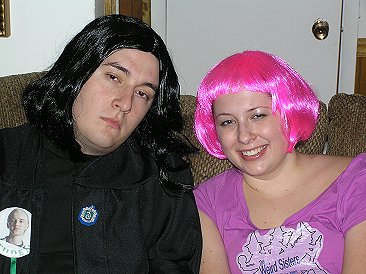 also simple but effective John 3:16 & the very original Harry Potter character from the new book (top right - pink)
--------------------
Online Poll Results
Do you think we can get Eric to jump in the Pool for 10 Dollars this year?
9: Yes - He'd probably do it for a dollar
4: No - 20 Dollars is his minimum
Do you make your own costume or is yours store bought?
8: Original
3: Store bought
2: Depends on how much time I have
1: Store bought with my own personal touch
Do you feel people have "fixed" the costume voting in previous years?
10: No
5: Yes
Is the walk into the Haunted House Scary?
5: Needs to be Scarier
5: I wet my pants last year
3: Just right
1: Needs more props
--------------------
Mini Videos (click on picture)
Because it was drizzling right before the party we had to set the camera up at the last minute.
The Video isn't the greatest (sorry) but the Audio is very entertaining.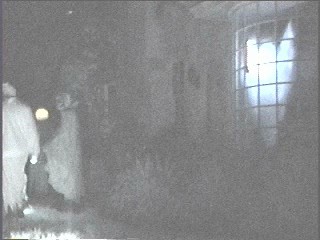 Pictures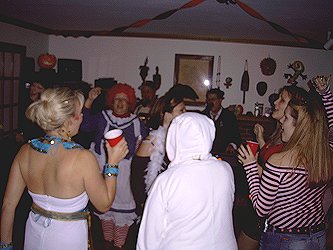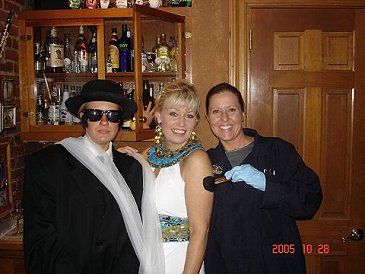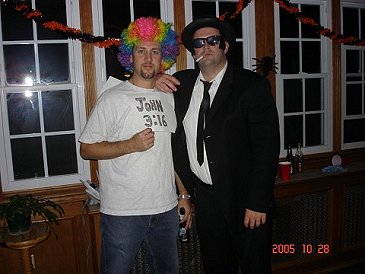 Things people left here that are still unclaimed: A very large pair of plastic yellow scissors, a clown nose, a very dark pair of sun glasses, a black hat,
a trick flower, a suction cup dart, a pair of Thinsulate gloves, a second clown nose, two serving trays, and a Batman mask.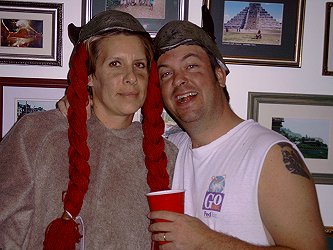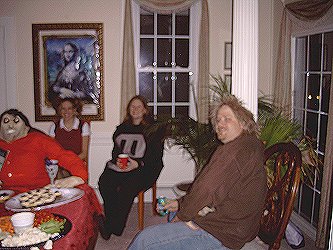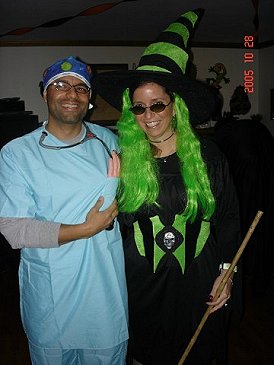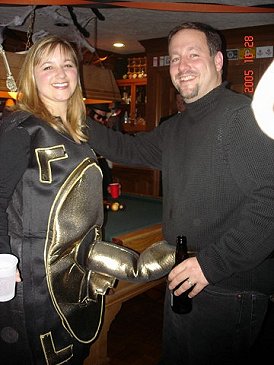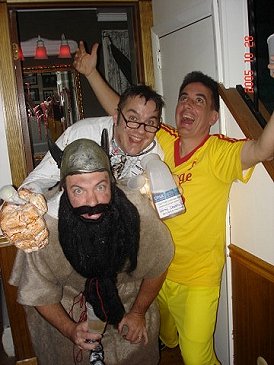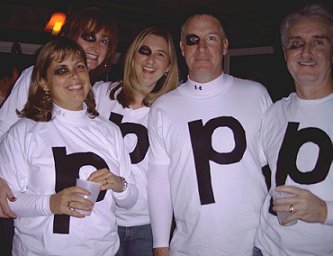 Penn State fans after the Michigan Game? Sorry Mort :)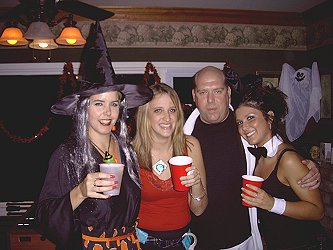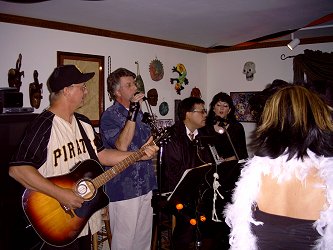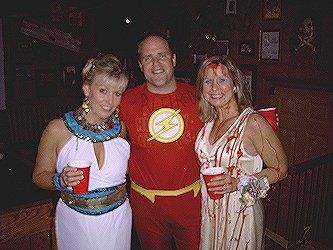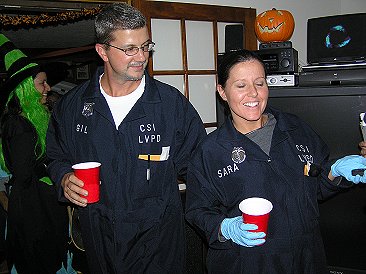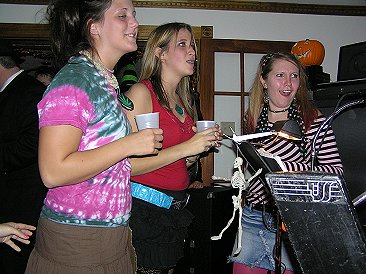 Sex, Drugs & Rock & Roll - not in that order.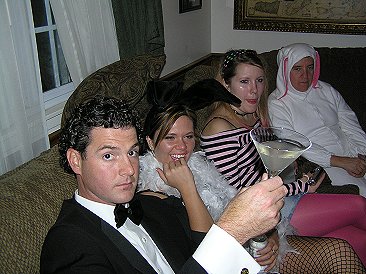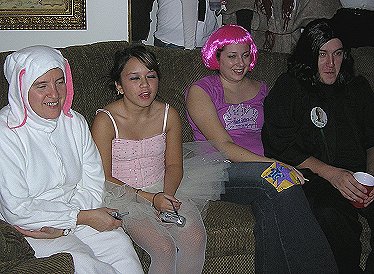 Seeing Double?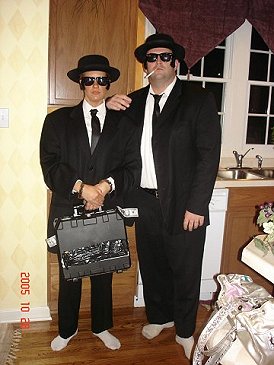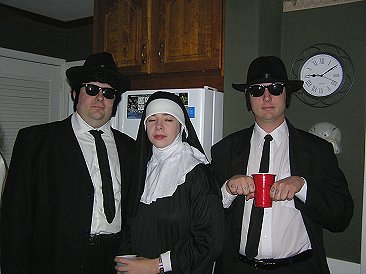 2 sets of Blues Brothers - 1 had a briefcase for the orphanage & no shoes - 1 had a sleeping Penguin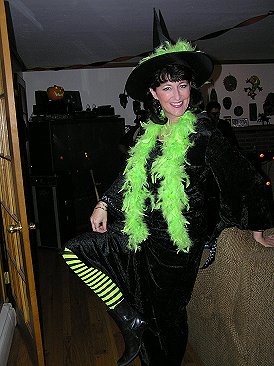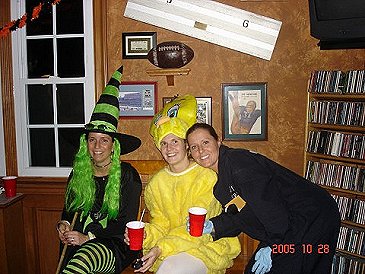 These Witches look very similar
I wonder if Tammy & Roz called each other? How embarrassing!
And there were two sets of Little Red Riding Hood & the Big Bad Wolf which I hope to get pictures of soon!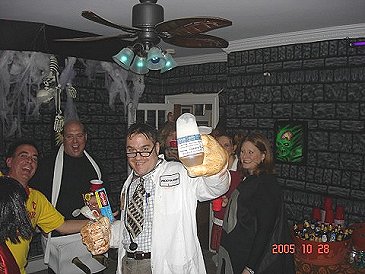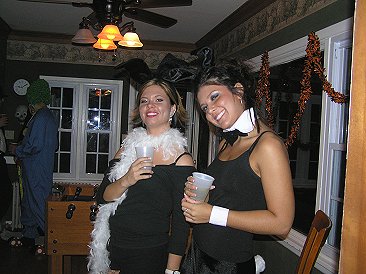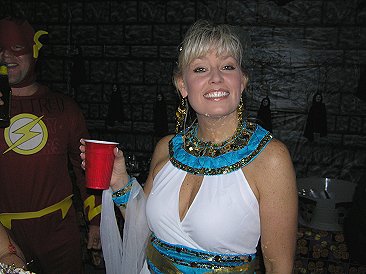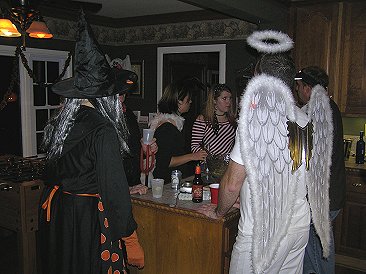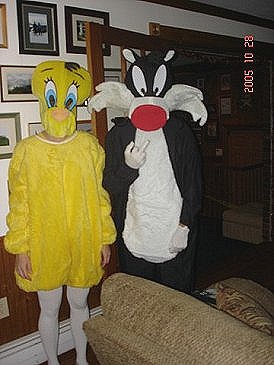 That's a very bad puddy tat!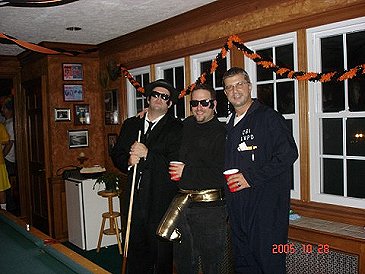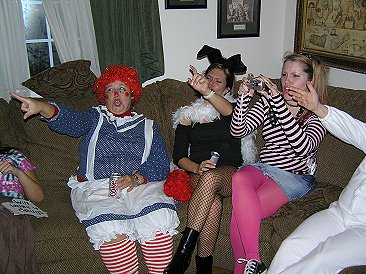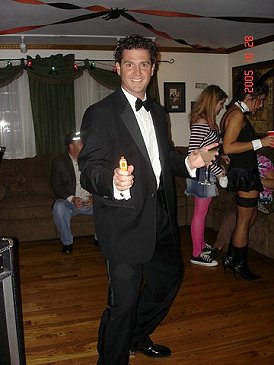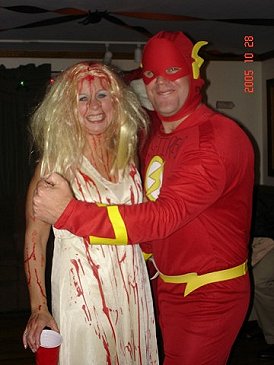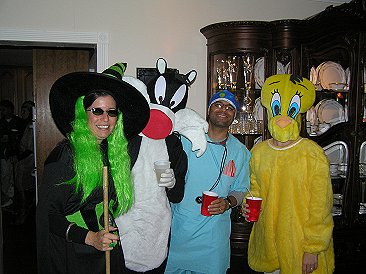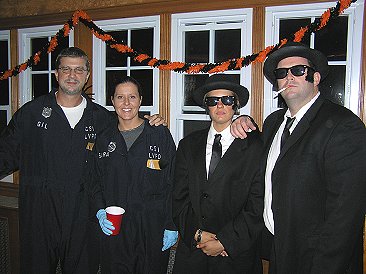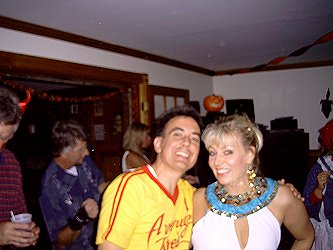 I hope everyone had as much fun as we did.