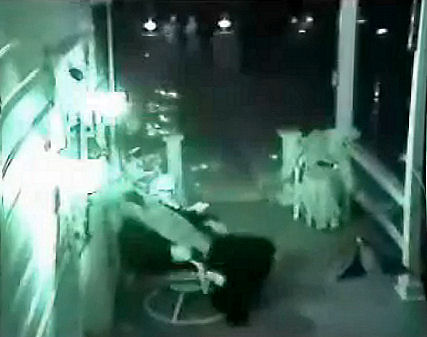 Haunted House Party 2003
Halloween Home Page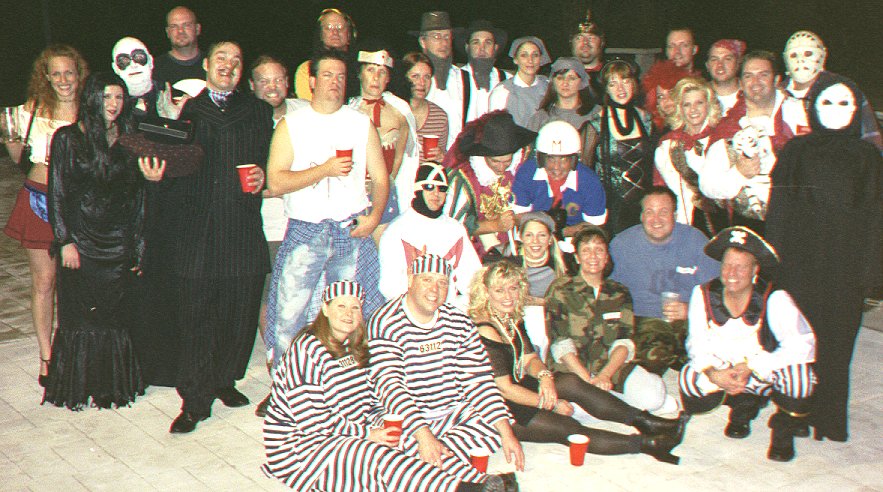 Mini Videos (Click on picture)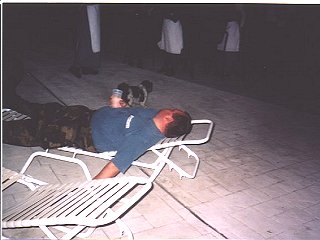 A HUGE thanks to Lower G.I. (Bill) for helping set up,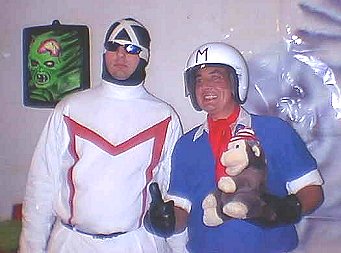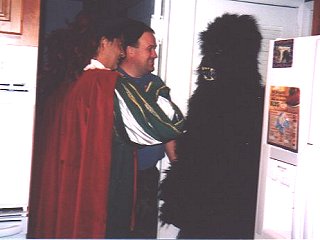 also Racer X (Joey), D'Artagnan (Ron), Younger Doug? (Doug), The Ape (Michael), and The Ninja (Ian)
for all the help setting up and scaring the crap out of people.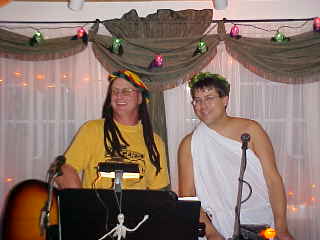 Thanks to Tim & John for the great music! More on them here> Tim & John
2003 Awards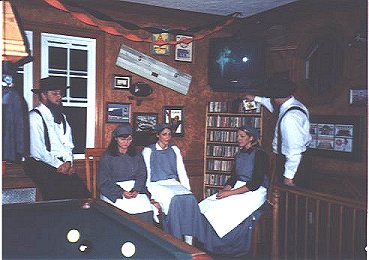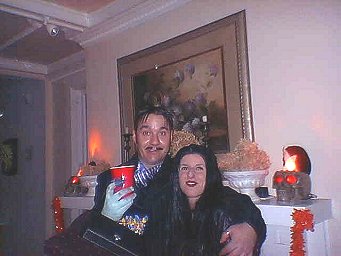 Peoples Choice Award "Best Costume" - The Amish Family + "Funniest Costume" - Gomez & Morticia
Great costumes that received the most sought after
JIHMA (Johnny's Internet Honorable Mention Award)
(Pronounced Jeema)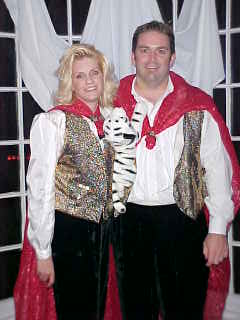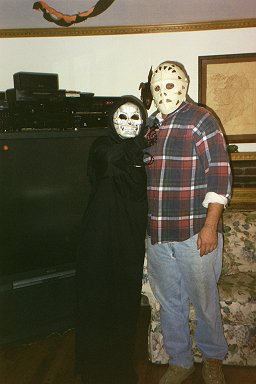 Siegfried & Roy plus the Scary Couple who no-one new who they were for the first hour!
Pictures